Last week took place one of the most important agricultural fairs in Mexico, the Expo AgroAlimentaria de Guanajuato, a national and international agribusiness platform that has been held for 25 years now, with agents from more than 52 different countries. The fair, which took place during the second week of November, from 8 to 11 November, this year brought together 126,670 people and more than 650 exhibitors from all over the world.
As in previous years, CapGen Seeds could not miss this event, and was present during the 4 days of the fair with its own space where hundreds of people passed by during the days of the fair. As well as taking advantage of the occasion to meet with colleagues and friends from the sector, they also presented new products for the Mexican market that will join the catalogue that CapGen Seeds already has in Mexico.
The new products presented at Expo AgroAlimentaria Guanajuato 2022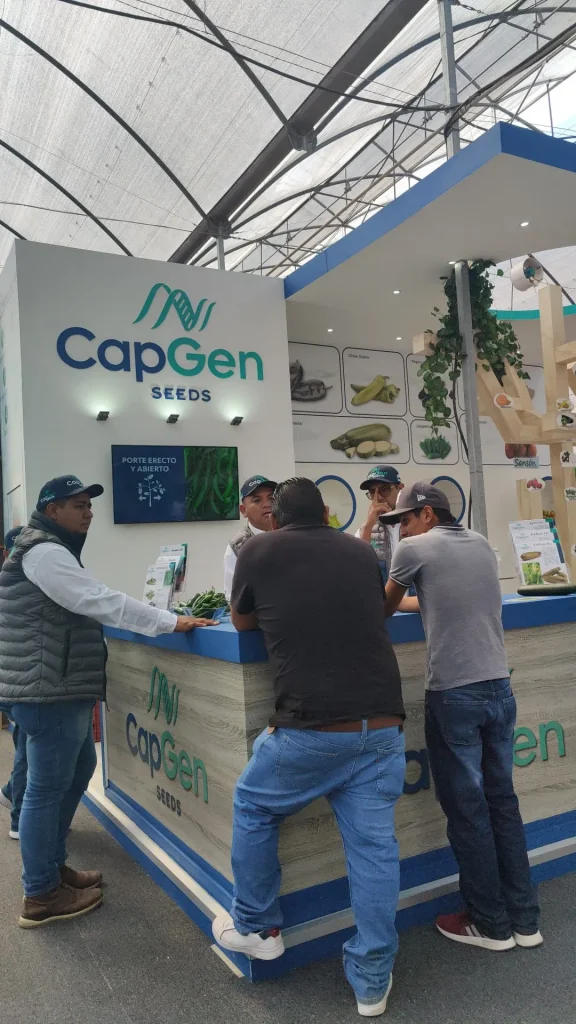 The varieties presented are the Cubilete and Rio Elota type serrano peppers. The former is an open-plant variety with the capacity to develop basal axillary buds, very high production and yield, and with fruits of 9 to 11cm. On the other hand, and in contrast to Cubilete, Rio Elota has larger fruits of 11 to 13cm and is also resistant to Lt. With this, the seed company is trying to cover the entire serrano segment according to the needs demanded by the market.
Continuing with the novelties in peppers, Xenón was presented, a hot Hungarian type pepper or Güero pepper with excellent quality fruits, with a length of 20 to 25cm, and a very hot taste, with a thick flesh that gives it an excellent long shelf life.
And finally, the new tomato variety, Sansón, a roma tomato with oval and elongated fruits of large calibre, was presented. It is characterised by its uniform production throughout the crop cycle. With an intense red colour, brightness and firmness, it is ideal for harvesting in mid-red and red.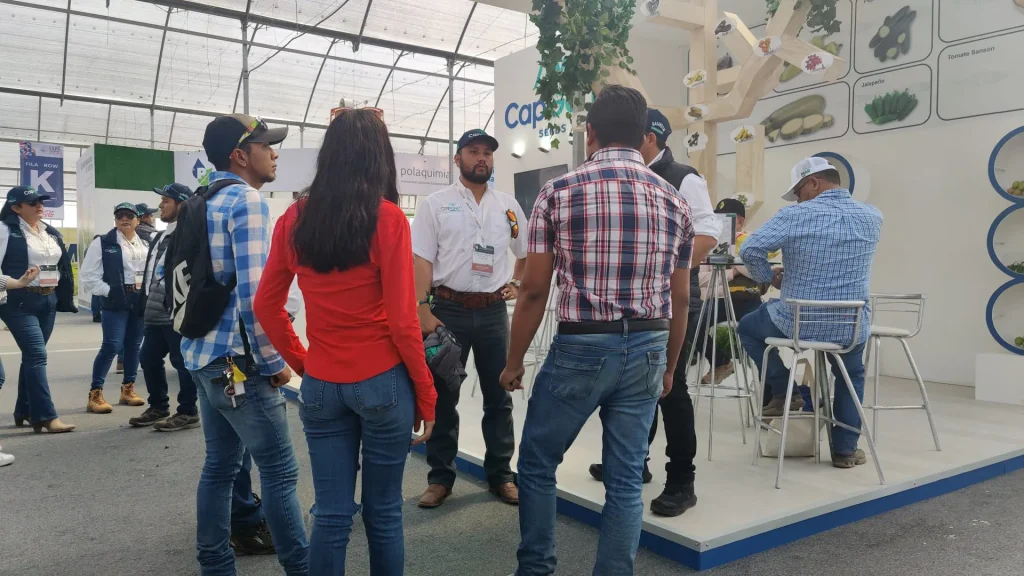 With these additions to the Mexican catalogue, the Capital Genetic team continues to grow to be able to offer service from north to south and east to west throughout the country. This, added to the actions carried out by the company in other parts of the world, such as Spain, with its recent incorporation of new agents, demonstrates the strong commitment CapGen Seeds is making to position itself as one of the leading seed companies.