At CapGen Seeds we are aware of the importance of collaborating with different training centres to promote future generations. With these internships, students will be able to put into practice everything they have learnt during their two years of training and will be able to continue acquiring the necessary skills and competences to be able to face their future career in the best way possible.
The students will be in charge of carrying out the station's tasks, accompanied by their internship tutor who will guide them and teach them everything they don't know.
Last week we had the visit of Francisco Alejano Sánchez, teacher and agricultural engineer of the agricultural school of Vícar, together with some of the trainee students.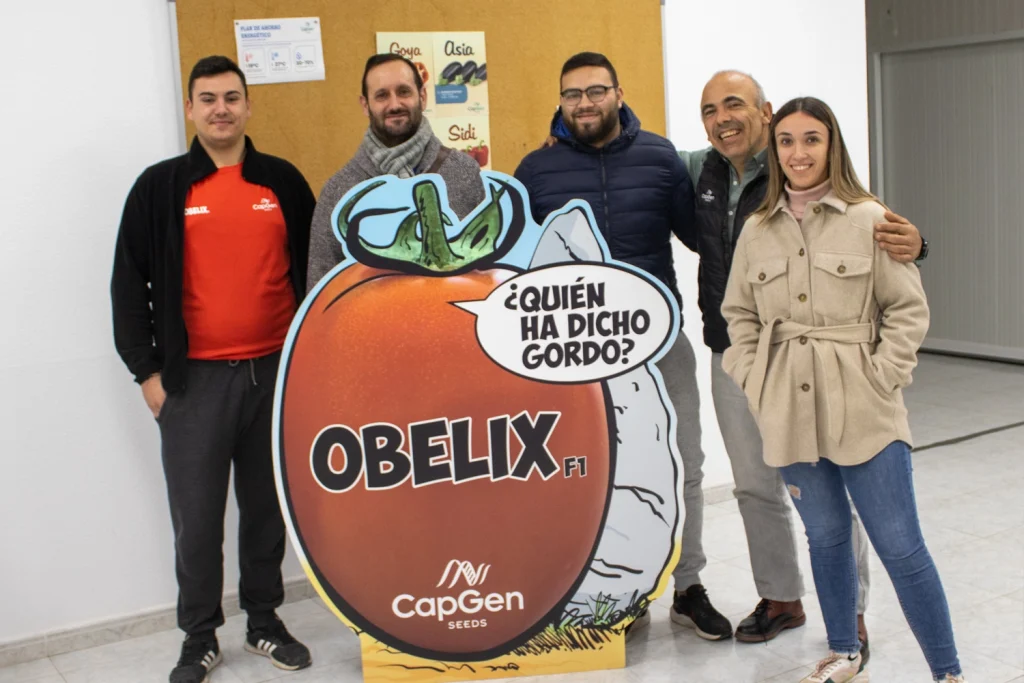 From left to right we have Rafa (Student), Francisco Alejano Sánchez (Teacher), Cristian (Student), David Robleño (Manager of CapGen Seeds) and Laura Alonso (Development Technician).
At Christmas we had a visit from José María Molina Ruiz, teacher and deputy director of the Campomar Agricultural School in Aguadulce, who came to our facilities to wish us a Merry Christmas.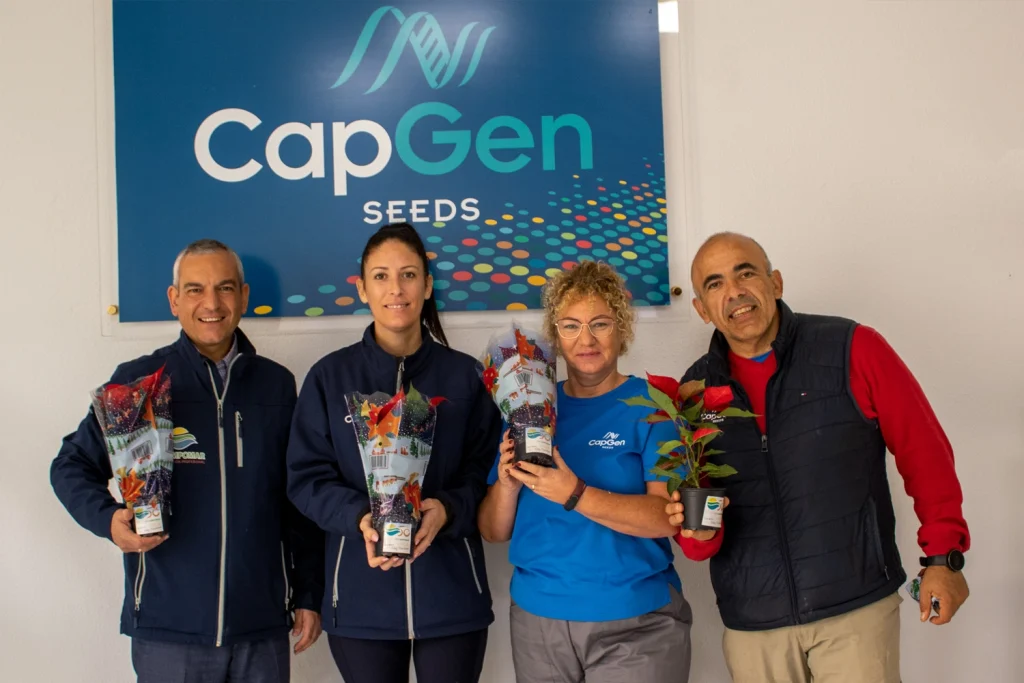 From left to right we have José María (Deputy Director EFA Campomar), Rocío and Encarni (Field Technicians at CapGen Seeds) and David Robleño (Manager of CapGen Seeds).
At Capital Genetic – CapGen Seeds we offer the best to the students who come to do their internships, we want them to have a positive experience with us and learn a lot. We try to make the situations they face as real as possible, so that they become familiar with and develop in the world of work. We thank the training centres for the trust they have placed in our company and we will continue to collaborate in this great project of training young people.