The world's population is growing rapidly and natural resources are becoming scarcer. This means that we must produce more food with fewer resources, so food production has become a global priority. The World Wide Fund for Nature (WWF) estimates that the current exploitation of natural resources is creating an unsustainable deficit.
To address the challenge of water scarcity, our company, together with two other entities, and thanks to funding from the Ministry of Science and Innovation – State Research Agency within the call RETOS-COLABORACIÓN 2019, launched the TOMABIOTIC project. The main objective of this project is to develop solutions for agriculture based on the reduction of the water footprint in one of the most productive crops on the planet, the tomato, through the identification of genes that allow the generation of plants with high tolerance to water stress, as well as their implementation in production through sub-surface irrigation optimisation techniques that minimise the impact of the carbon footprint.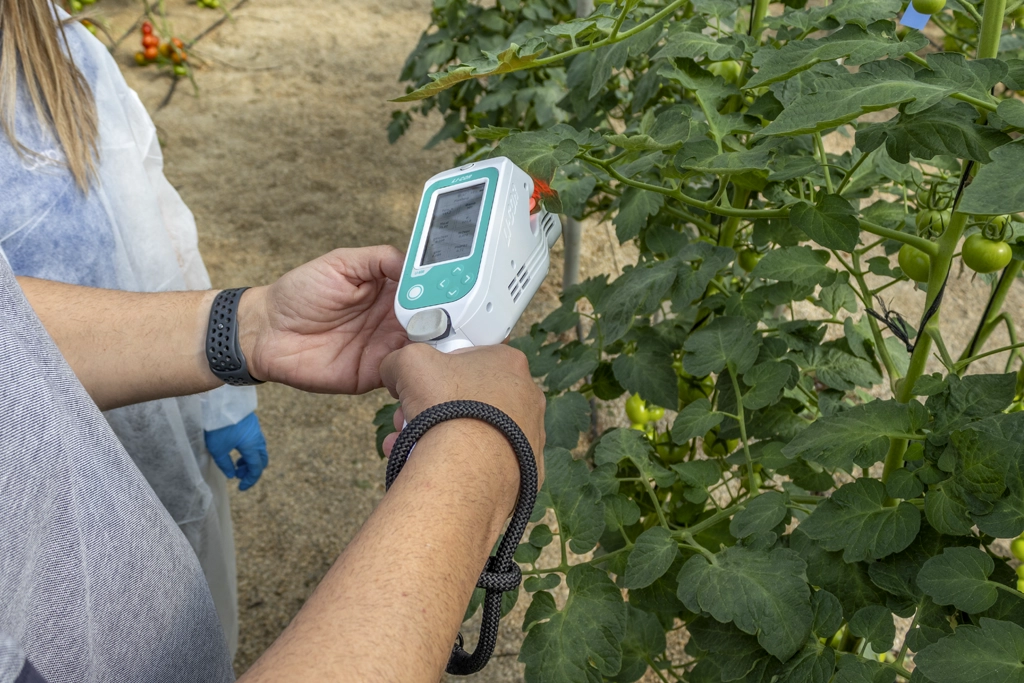 The project, which is now in its final stage, is being carried out together with two leading entities in their respective sectors, the company AZUD, which specialises in the development of technologies and products that enable efficient and highly profitable use of water, and the CEBAS-CSIC research institute, specifically the irrigation department.
At CapGen Seeds, we have had the responsibility to introduce the wild gene pool with proven abiotic stress tolerance into commercial tomato.
"Our main activity has been the introgression of abiotic stress resistant alleles from wild varieties into commercial varieties of pear, cherry and vine tomatoes," says Rafael Cremades, CEO of CapGen Seeds. "We are contributing to the development of more responsible agricultural practices and to the well-being of farming communities and the environment in general."
This project is presented as an innovation and arises from a clear need in the sector and in society, given that tomato production is a fundamental part of the agricultural industry worldwide. Tomato production is highly relevant in the global agricultural industry, and faces challenges such as climate change and overexploitation of water resources. In many regions, water scarcity is negatively affecting crop productivity.
The implementation of this project has multiple benefits, such as the greater tolerance of the varieties to water deficit, the reduction in environmental impact and the contribution to guaranteeing food security at a local and global level with sustainable, stable and reliable production. The participation of CapGen Seeds, AZUD and CEBAS-CSIC in the sustainable tomato production project represents a commitment to innovation and sustainability in the agricultural sector.