Tropical fruits are becoming increasingly popular in European and North American markets and papaya is no exception. The papaya industry is in a state of high demand despite rising prices. Papaya growers are taking advantage of this opportunity to expand their crops to meet the demand for papaya in these new emerging markets, supplying end consumers who are willing to pay a higher price for this tropical fruit compared to other fruits or vegetables.
This campaign we have experienced an increase of 20% in the sale of papaya seeds. This increase is due to a combination of several key factors and is not the result of chance. It is because our varieties offer higher yields, some cold tolerance and good disease and pest resistance. These seeds have been obtained in the papaya breeding programme that we have been carrying out since our beginnings, through exhaustive research and development, which has made it possible for these varieties to have superior genetic characteristics.
"We are very happy with the final balance of papaya seed sales. It is reflecting the investment in research and development to improve our varieties, which ensures optimum results for the grower", comments our sales manager, Rafael Cremades.
Some of the best-selling varieties among our extensive network of distributors have been Caballero and Alicia.
Caballero is a variety of papaya with fruit weighing between 800 and 1200 grams, with a post-harvest period of between 8 and 10 days, ideal for national markets in each country. On the other hand, we have the Alicia variety whose fruit ranges from 750-1100 grams and has a post-harvest period of 16 days to more than twenty days, making it the most appropriate variety for international export.
Countries such as China and Australia are also interested in these varieties.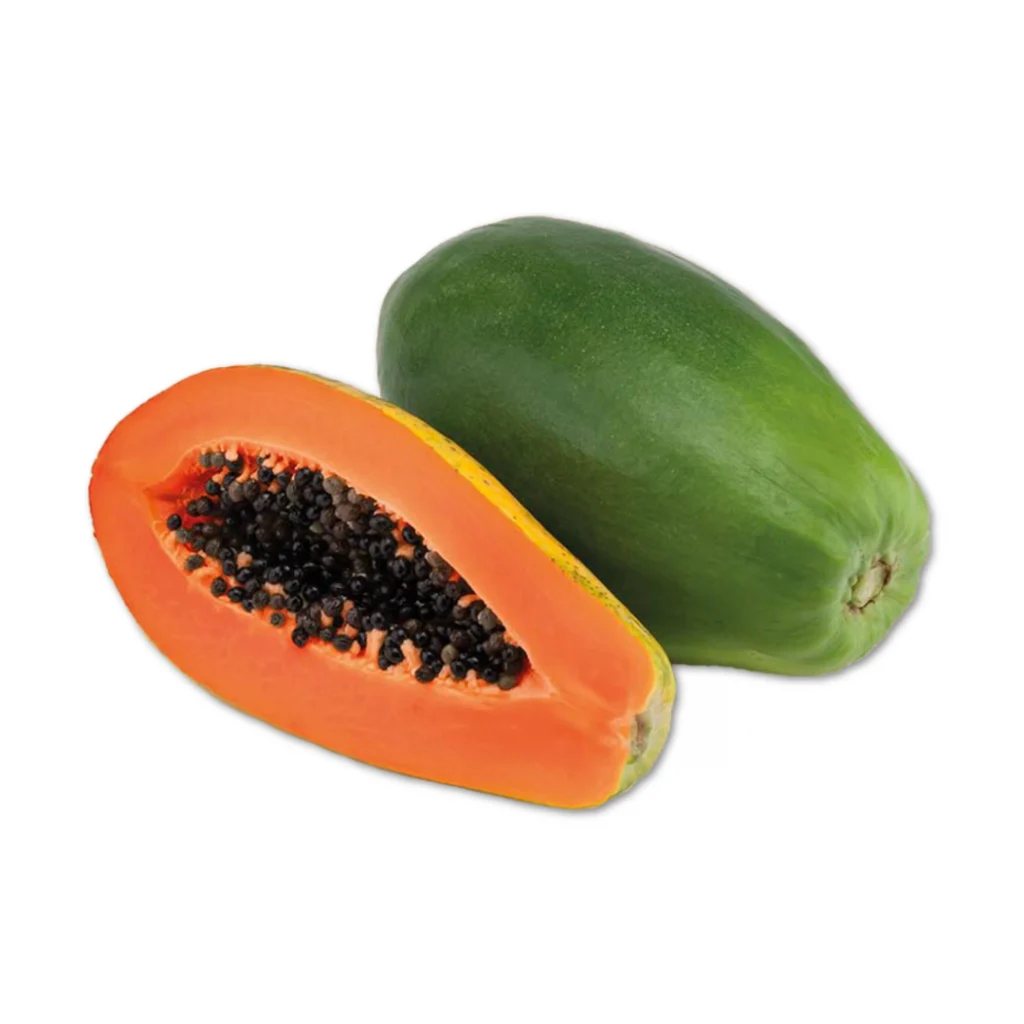 Caballero F1
This hybrid variety of papaya has been adapted to greenhouses, it has a very low, practically "dwarf" growth habit, which makes it ideal for greenhouses with little height. Its vegetative part is medium-low, which allows a 10% increase in planting density. The fruits are homogeneous in shape and weigh between 650-900 grams. It is noted for its soluble solid content of 14-15º Brix.
Alicia F1
This papaya has also been adapted for greenhouses, it has a very low growth habit and its vegetative dimension is medium, its internodes are short. It has a good tolerance to cold and the fruit can be harvested at an advanced stage of maturity, due to its slow ripening.
This remarkable increase in the sale of papaya seeds is not only due to sales in Latin American countries and South Africa, but has also aroused considerable interest in countries such as Australia and China, where the company did not previously sell papaya.
Looking to the future and on the path of development, at CapGen Seeds we aim to continue to innovate and develop new varieties of seeds in order to meet the changing demands of the market. Our commitment to quality, sustainability and farmer success are the foundations that drive us to continue working to lead seed sales in the international market.